Let's make your next Anniversary very special with a private home cooked meal done by Chef Valerie.
A Special Meal For Special Day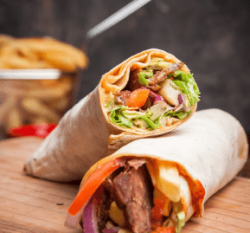 It is a great honor for us to be a part of this special day. Allow us to handle all the prep including grocery shopping. When we arrive we will start right away while you unwind and get ready for that special evening with your loved one.
We make anniversary dinners extra special.
Dim the lights and light a candle. This night is going to be extra special with your very own personal chef.
Hire Your Private Chef for Next Anniversary Dinner
You will not only taste the difference, but you will feel the difference as this will be an anniversary much different than before. And when it's all done, we do all the cleaning, so you can relax under the stars and remanence on another year together.
My wife and I have been together for 34 years and I must say this one of one of the most special anniversary we have had thanks to Chef Valerie. There is something extra special about staying home vs going out and have a home cooked meal. Thank you Valerie for making it very special.